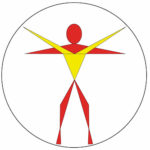 Welcome to SciPhD
Preparing Scientists for Professional Careers
We take technically qualified academic talent and create sought after business-ready professionals with identifiable technical, business and social competencies
We Prepare Scientists For Professional Careers
Onsite Programs – workshops, boot camps, certificate programs
Online Programs – Flamingo – select a career, prepare skills development plan, prepare targeted resumes
New Online Webinar Program – Brings our new 2 hour training program and Flamingo license to individual scientists!
SciPhD's online webinar programs bring our acclaimed training programs, from our half day workshop to our all inclusive Certificate Program to all institutions.  In response to the COVID pandemic as well as the needs of PhD scientists who don't otherwise have access to SciPhD onsite programs, our new live interactive 2 hour webinar with Flamingo integration helps get a leg up on your first job.  Finding jobs, analyzing jobs, building your brand, and developing a targeted resume, are all part of our newest program.
After 10 years offering on-site workshops at over 120 research institutions across the US, SciPhD introduces Flamingo, our new online web application that helps you select a career, identify and develop relevant business and social skills, and get your first job- NOW!  And you can purchase a standalone Flamingo license, or sign up for our new 2 hour webinar that includes a permanent Flamingo license and training.  Click the button at the top right of the page to learn more.
SciPhD's onsite half day workshops, full day custom programs, 2-day boot camps and our 4 day Certificate Program are designed to offer hands-on training and resources to identify and develop skills in communications, leadership, negotiations, team building, networking, and project management. All SciPhD programs interface with our new Flamingo Online web application to help you get a leg up on your first job.