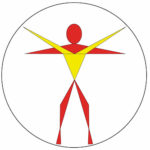 Welcome to SciPhD
Preparing Scientists for Professional Careers
We enable academic scientists to showcase as sought-after talent with well defined business, social, and technical competencies
Join SciPhD and become "Business-Ready"
(SciPhD is a program of Human Workflows, LLC)
We Prepare Scientists For Professional Careers
Onsite Programs – workshops, boot camps, certificate programs
Online Programs – Flamingo – select a career, prepare skills development plan, prepare targeted resumes
New Online Webinar Program – Brings our new 2 hour training program and Flamingo license to individual scientists!
Flamingo is SciPhD's online web application that helps you select a career, find jobs, analyze those jobs to identify the critical skills, generate a targeted resume and get your first job- NOW! Flamingo's Resources provide in-depth training on the critical business and social skills needed to land your first job.  Flamingo is provided to all attendees of SciPhD on-site and online programs. And individuals can purchase a standalone Flamingo license as well for just $49!
SciPhD's onsite half day workshops, full day custom programs, 2-day boot camps and our 4 day Certificate Program are designed to offer hands-on training and resources to identify and develop skills in communications, leadership, negotiations, team building, networking, and project management. All SciPhD programs interface with our new Flamingo Online web application to help you get a leg up on your first job.