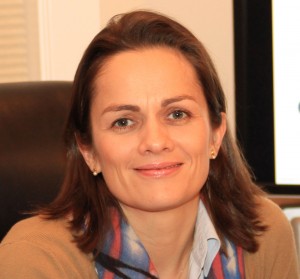 Yvonne joined the SciPhd team in 2015 as the Vice President for Marketing and Product Development. Before joining SciPhD, Yvonne was the director for the Postdoctoral Professional Master of Bioscience Management (PPM) at the Keck Graduate Institute in Claremont, CA. The PPM program is a groundbreaking masters program for postdoctoral professionals with a background in science or engineering or medical doctors who want to acquire business and management skills needed to pursue senior management positions in the life science industries.
Yvonne started her career as a scientists and received a Ph.D. in Molecular Biology from the Sainsbury Laboratory in Norwich, UK, working in the lab of Sir David Baulcombe on mechanisms of RNA interference. She held two Postdoc positions. In 2006, she joined Susana Lopez lab at the Institute of Biotechnology in Cuernavaca, Mexico, working with Rotavirus. From 2007-2009 she worked in the lab of Klemens Hertel at the University of California, Irvine, investigating RNA splicing and transcriptional coupling. In 2009, Yvonne decided to go back to school to pursue a masters in bioscience management and joined the then first PPM class, the program she later directed. After she received the degree in 2010, she joined Angelika Niemz's lab at Keck Graduate Institute as research scientist and project manager, where she was part of a team to develop a novel point-of-care device to detect infectious diseases.
Yvonne continues to consult for the PPM program at KGI and some other independent projects.
Contact Yvonne