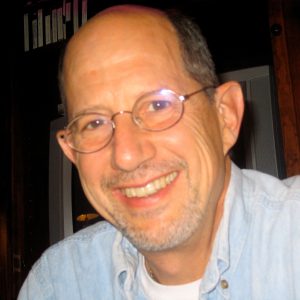 Human Workflows and SciPhD co-founder Dr. Randall Ribaudo has over twenty years of experience in the Scientific Research and biotechnology field and has successfully made the transition from academia to industry. Dr. Ribaudo co-founded Human Workflows after more than five years at Celera Genomics where he was a liaison to pharmaceutical, biotechnology and academic communities, served as product manager for the mass spectrometry software group, led a task force to define strategic direction and advised on product development for enterprise solutions for information integration. Human Workflows provides consulting services to the biotech and pharmaceutical industries to improve their information integration processes.
Dr. Ribaudo also has extensive experience in academic research. After receiving a Ph.D. in Immunology at the University of Connecticut, he completed a postdoctoral fellowship at the NIH before becoming a Principal Investigator at the National Cancer Institute. His research program studied the immune response to viruses and tumors, leading a team of postdocs, technicians, and students resulting in patents and numerous publications.
Dr. Ribaudo's experience as an academic and industry scientist, coupled with his experience consulting with industry scientists provides unique insight to the critical skills necessary to promote success in academic and industry settings, and forms the basis for the SciPhD training programs. The combined communications and behavioral sciences talents of co-founder Larry Petcovic, and the academic and industry experience of Dr. Ribaudo have resulted in training programs that are deployed at over 60 institutions in the United States and abroad.
Contact Randall